LOCAL INFORMATION – ROCHELLE PARK 
Attention Businesses – Temporary Outdoor Retail and Other Business Activity
Business Application of Activity
Message From the Mayor – 6-26-20

Message From the Mayor – 6-12-20
Message From the Mayor – 6-5-20
Message From the Mayor – 5-22-20

Message From the Mayor – 5-15-20
Rumor Control- Miss Information
In an effort to provide accurate and reliable information to the public, The Rochelle Park Office of Emergency Management will provide World Health Organization (WHO) Rumor Control (Myth Buster) Information & advise for Coronavirus disease/Covid-19. 
May 13, 2020 Update. Please share on your social media sites, workplace and disseminate as necessary.  / Pete Donatello, NJCEM, EMC.
Covid-19 Myth Buster Update May 23, 2020
Click Here for information is provided by the Rochelle Park OEM Crisis Response Team, Judy Cenicola, RN 
Corona Virus Disease 2019 – Town Crisis Resource for Residents
A Message From the Mayor 4/02/2020
Please note that questions about the Coronavirus are being handled by the health experts at the NJ Poison Control Center – 1-800-222-1222.
A message from the TWP of Rochelle Park
Video: COVID-19
A Message from the Mayor – March 2020
3/25 Video: A Message from the Mayor
Township COVID-19 Information and Updates
(We will update this page as appropriate) 
The following Rochelle Park Social Media sites have been identified as accurate and reliable sources of information pertaining to the COVID-19 virus. Rochelle Park OEM will approve all messages that reference COVID-19. –   Township of Rochelle Park Facebook page, Township Webpage, Rochelle Park Police Department Instagram Twitter and Facebook page & CERT Facebook page. 
Effective Monday March 16, 2020,  Access to the Municipal Building will be closed to the general public. All Department Offices will be open during normal business hours. Please call our main number 201-587-7730 for general business information. Non-essential service access into the Municipal Building will be denied to the public until further notice.
Click Here to Check on the Status of Our Local Restaurants
COUNTY, STATE, and OTHER INFORMATION
Free Uber Ride to get your COVID Vaccine – English
Free Uber Ride to get your COVID Vaccine – Spanish
COVID Testing & Vaccinations – Garfield – Monday, May 17, 2021
May COVID-19 Testing Flyer for Bergen Community College, Paramus
Accepting Walk Ups for Vaccine 
Valley Hospital COVID-19 Vaccine Update
April 2021 Covid-19 Testing – Bergen Community College
listed public vaccine sites in Bergen County as of Feb. 23, 2021. 
A vaccine call center to assist individuals to pre-register for vaccine and make vaccine appointments, including those with no computers, will go live with call agents on Monday, January 25th. Call center hours of operation are 8am-8pm. The call center number is: 855-568-0545.
Continue to direct callers to https://www.co.bergen.nj.us/health-promotion/2019-novel-corona-virus as well as https://covid19.nj.gov/pages/vaccine
NJ Department of Health COVID -19 Vaccination Information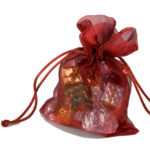 The Rochelle Park Recreation Commit
New Jersey Department of Health Holiday Guidance
Bergen Community College – Free Covid-19 Testing
Regional Community Mobile – COVID-19 Testing
6/25/20 – Travel Advisory – FAQ
Click Here to Find out about the COVID-19 Child Care Tuition Assistance Program
Click here for the Flyer in Spanish
Short-Term Rental Assistance Program to Help Residents
Affected by COVID-19 Pandemic
Anyone Can Be Tested for COVID-19
NJMVC Adds More Online Services
NJ DEPARTMENT OF CHILDREN AND FAMILIES  – COVID-19  RESOURCES – Please click here to view material from The Department of Children and Families intended to support families during these challenging times.  
https://www.co.bergen.nj.us/covid-19-resources-for-businesses

https://assistance.business.nj.gov/
https://www.nj.gov/labor/employer-services/business/covid.shtml
https://www.njeda.com/about/Public-Information/Coronavirus-Information
https://faq.business.nj.gov/en/collections/2198378-information-for-nj-businesses-on-the-coronavirus-outbreak
PSE&G – Click Here if you cannot afford to pay your bill –
Notice of Assistance – PSE&G
Rumor Control and disinformation updates.
Families First Coronavirus Response Act: Questions and Answers
Press Release – Governor Murphy – 3/26/20
Click here for current number of confirmed cases in Bergen County (Listed by Municipality)